Top ten popular consumer drones at the end of 2016
September 29, 2021
2017 is coming, reviewing 2016, consumer jet drones are gradually emerging in many fields. Although 2016 is the first year for consumer-grade UAVs to enter the liquidation phase, many unmanned manufacturers who have neither funds nor core technology are indeed Difficult to move, but in the past 11 months or so, many companies have launched a new product drone with black technology. Let's take a look at what new faces have appeared in this year's drone lap.

1. Dajiang Elf 4 Pro drone king

The Elf 4Pro is currently the most intelligent consumer-grade aerial drone, with a battery life of 30 minutes and a flight speed of 14 m/s when the obstacle perception system is turned on.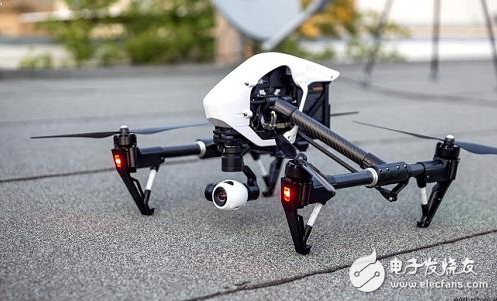 Compared to Elf 4, Elf 4Pro has added a "trajectory flight" mode, the user can draw the path on the screen, the drone will fly accordingly; in addition, it also supports the "narrow sense" function, even in complex windows and doors. The environment is still free to fly. Another highlight of the Elf 4Pro is the imaging system, which is equipped with a 1-inch, 20-megapixel sensor and a dynamic range of nearly 12 stops, which is superior in terms of imaging quality in both detail and dark conditions. The mechanical shutter prevents smear during fast movements.

Elf 4Pro China is priced at 9999 yuan (with ordinary remote control), and the Elf 4Pro+ package with integrated remote control is available. The price is 11999 yuan, and the high-capacity battery price is 999 yuan.

2. Dajiang "Yu" the strongest portable drone

Dajiang "Yu" is the first compact aerial drone in Dajiang. The biggest feature is that the wing can be folded for easy carrying. The size after folding is 198*83*83mm (host). In addition, the Royal is equipped with 24 high-performance computing cores, 7-km high-definition image transmission, visual and ultrasonic environment sensing system, 4K high-performance aerial camera and three-axis integrated mechanical head, equipped with high-performance battery can support up to 27 minutes Endurance. In addition, Yu also uses the Dajiang stereoscopic vision technology to detect the environment in front of the flight 30 meters in real time, and can automatically brake or hover in front of obstacles within 15 meters, greatly improving the safety of flight. This technology also enables precise hovering in indoor or no GPS signals.

The price of Dajiang "Yu" in China is 6499 yuan, and the price of 3830mAh smart flight battery is 499 yuan.

There is also an all-round suit, including a Royal, additional two smart flight batteries, a shoulder bag, spare propeller, charging butler, car charger, battery-charge treasure converter, priced at 7999 yuan.

3. Dajiang "Wuhan" 2 years of drone finale

Dajiang "Wu" 2 is powerful and easy to handle. The body is made of magnesium alloy, which is more sturdy and lighter. The maximum speed is up to 30 m/s, and the acceleration time of 0-80 km/h is only 4 seconds. The longest flight time is 27 minutes. Equipped with a new dual-battery redundancy system, the maximum flight time is 27 minutes, and in the event of a battery failure, it can also rely on another battery with sufficient power for safe flight.

DJI "Wuhan" 2 has a new image processing system CineCore2.0, which can shoot 5.2K video at 4.2Gbps rate in AdobeCinemaDNG format. Its new front-facing stereo vision sensor senses obstacles up to 30 meters away. The newly designed powertrain is fully upgraded with a maximum speed of 6 m/s and a maximum speed of 9 m/s.

"Understanding" 2 (excluding the PTZ camera) in mainland China is priced at 19999 yuan, Zenith X4S PTZ camera is priced at 3,999 yuan, Zenith X5S PTZ camera is priced at 12,499 yuan. At the same time, the discount package is included, including the Inspire2 and Zenith X5S PTZ camera. The Inspire2 is shipped with the AdobeCinemaDNG and AppleProRes licenses, which can be used directly by the user. The package is 40,998 yuan.


Nickel Iron Battery,Nickel Iron Alkaline Battery,Solar Battery,Nickel Iron Battery For Solar

Henan Xintaihang Power Source Co.,Ltd , https://www.taihangbattery.com