The correct path of state-owned enterprise data transformation bid farewell to "information island"
October 01, 2021
As a national basic strategic resource, data has penetrated into all walks of life with the rapid development of information technology, which has continuously promoted technological progress and industrial development. In recent years, with the support and promotion of various national policies, the big data industry and application have gradually deepened, and the mining and application of massive data has become a hot topic.

At the same time, however, the application of big data in various industries has also become more and more embarrassing. The common problem is precisely the unequality between "big" and "small". For most enterprises, the ideas and concepts of big data and its analysis are not applicable to small-volume data stored in enterprise information systems. By analyzing limited resources, product types, and transaction information, enterprises still have difficulty obtaining their expected decision-making power. .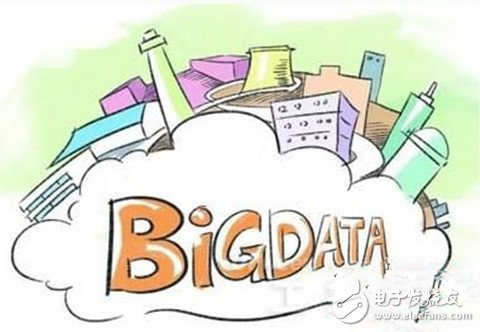 Clearly, there is an unsurpassed gap between big data and enterprise applications. Crossing this gap is the key to achieving data transformation.

Data flow is the development of a large industrial base

<br> <br>

data

and data currency, as gold, is also an economic asset. But perhaps there are still many companies that have not found that the data needs to be the same as the currency, generating value through circulation. The data analysis platform that can provide support for enterprise decision-making and production management must first break the "information island" and realize the full circulation and exchange of data.

This year, when General Secretary Xi Jinping presided over the implementation of the strategy of strengthening the country's network, he emphasized the need to build an "integrated" national big data center. The "integration" here refers to a number of data centers that are separated from each other and are not coordinated. Adopting the means of technology, business and data integration to realize the organic integration of cross-level, inter-regional and cross-system as a whole, and finally form a national-level big data platform with synergistic effect and integration.

Why does the national big data strategy have to be implemented through the "integrated" big data center? It is precisely because the data release energy is based on the circulation of data, which determines that the big data infrastructure must have the attributes of integration and sharing, but in the traditional information center construction mode, this goal cannot be achieved. A large number of information islands can only "trap" the data in the system. Without the circulation of data, the concentration and sharing of data can only be restricted to the island. Only with the power of "integration" can data be freely circulated.

According to statistics, 85% of enterprise data architectures are currently unable to adapt to the explosive growth of data and the need for complexity changes, which means that enterprises can not capture the data they imagined. This situation has caused 98% of enterprises to fail to grasp the facts and respond in time. . Obviously, to achieve the "integrated" transformation of the information center, enterprises can truly connect with big data.

Data security is a

data transformation

industry take off big data

<br> <br>

key

enterprise companies need to consider in addition to their own, also pay attention to the potential risk of data may bring. In particular, state-owned enterprises that control the lifeline data of the national economy, data is not only the core assets of enterprises, but also the core assets of the country. The security of data not only relates to the security of enterprises, but also to the sovereignty of the country and the safety of people's lives and property.

In the era of big data, a large-scale spread of cold viruses can be accurately predicted through big-data analysis of the Internet six months in advance; through the transaction data of the day of the eleventh, we can see the economic development data and consumption power data of a big country; From the production data of state-owned enterprises, state secrets can be obtained... Today, ensuring data security is the same as ensuring political security, economic security, national defense security, and cultural security. But at present, almost all Internet giants in China have foreign investment holdings, which inevitably puts risks for the development of DT China. In the big data industry chain, foreign companies still have a strong position.

As a national strategy, "safe and controllable" has always been the standard for national development of strategic infrastructure and an important principle and evaluation standard for cloud computing services. In implementing the strategy of building a network powerhouse, President Xi Jinping particularly emphasized that it should be realized through the construction of an "integrated" national big data center, also for "safe and controllable". Therefore, from the perspective of maintaining data sovereignty, the responsibility of building a nationally integrated national big data center must be borne by the national team. The data transformation of state-owned enterprises also needs to be achieved through the combination of the "national team".

National Data Center is the

process of

data distribution and data security best adhesive

<br> <br> enterprise information is a long-term development, a variety of historical reasons created a "fragmentation" of the situation today information systems. Different enterprises, departments, data systems with different standards, different systems, and numerous information islands... This situation not only seriously restricts the collaborative work between departments, but also wastes resources. It also caused a large number of data security issues, and a huge burden of operation and maintenance management costs.

As the core assets of an enterprise, data can only further promote its value growth by achieving aggregation and circulation. As General Secretary Xi emphasized, the construction of the National Big Data Center is to "advance technology convergence, business integration, data integration, and achieve cross-level, cross-regional, cross-system, cross-department, and cross-business collaborative management and services". The National Big Data Center is a "glue" that opens up information silos and promotes data fusion. More critically, the positioning of the National Big Data Center is more conducive to breaking through institutional difficulties and implementing data sharing policies between national departments.

SinoBBD first to break bureau to help enterprise data transformation

<br> <br> current national data center construction fragmented, uncoordinated, lack of integrated strategic planning, does not meet the cloud-based big data center development trend of big data industry Development has also had an adverse impact; at the same time, as an important strategic resource of our country, some data security involving national interests, national security and key areas cannot be guaranteed. It is obvious that building a nationally integrated national big data center must meet the three conditions of safe and controllable, large-scale layout and full-industry capability in the field of big data, in order to lead the transformation and upgrading of enterprises. Therefore, the bearers of this difficult task are more suitable for the "national team."

As a member of the national team, Beijing Supply and Marketing Big Data Group took the lead in breaking the request of General Secretary Xi Jinping on the construction of a national integrated national big data center. At present, the layout and construction of the independent data big data center park has been launched nationwide. Focusing on the development strategy of "3+10+X", Beijing Supply and Marketing Big Data Group is currently working on the key layout of big data industrial parks in Beijing, Shanghai and Guangzhou with strong market demand, and building 10 Internet core node cities nationwide, in Guiyang, Chengdu and Wuhan have developed and built a number of data centers. At the same time, they have built distributed data center clusters through data center nodes across the country to form a nationwide and fully interconnected data center cluster network. Beijing Supply and Marketing Big Data Group plans to build 80,000-100,000 cabinets to achieve scale development, and plans to build a complete ecological chain from big data storage, big data distribution, big data analysis, and big data transactions to become domestic and even the world. The largest third-party public big data service platform.

Through the integrated one-stop platform system of data center, CDN, transmission, cloud and security, Beijing Supply and Marketing Big Data Group has become the main force to implement the integrated national data center strategy and the best partner to help the state-owned enterprise data transformation. At the moment, they are striving to help state-owned enterprises, government and enterprises break information islands and connect data resources in the process of data transformation through specialized management services and diversified cooperation models, so as to access them in a more efficient, safer and lower cost manner. The Big Data Center is a comprehensive effort to build a nationally integrated national big data center.

For the supply and marketing system, Beijing Supply and Marketing Big Data Group provides a full range of cloud platform infrastructure and service solutions including data center, disaster recovery center, cloud computing, cloud storage, cloud acceleration and security protection. The "data center + network transmission + supply and marketing cloud" service system provides technical support for system-wide data. At present, Beijing Supply and Marketing Big Data Group is deeply cultivating the "Enterprise Cloud" market, providing "integrated" solutions for the financial, medical, education, government, business, agriculture and other industries, and promoting the "national team" big data industry ecosystem. Forming, strive to provide a one-stop service for data transformation of state-owned enterprises.

The construction of "integrated" national big data centers and the active participation of more "national teams" will undoubtedly provide more secure and controllable guarantees for the development of DT China.

Plug And Socket,Multi Plug Socket,Outdoor Plug Socket,Remote Control Plug Socket

Shenzhen Chaoran Technology Corp. , https://www.chaoran-remote.com