See how foreign media commented on Huawei's lawsuit against Samsung's patent infringement
April 29, 2021
Since May 25, Huawei announced that it will sue Samsung patent infringement in both China and the United States, which triggered a large-scale discussion among netizens in China and South Korea. At the same time, it has also received a lot of attention from overseas media. The author selected five foreign media reports and evaluations on this incident.

South Korea's "East Asia Daily" said that this should be seen as an opportunity to re-understand Chinese companies, and the era of low-cost competition by Chinese companies has passed. South Korea's "Electronic News" said that in the field of SDN and NFV related to 5G networks, Huawei has the most patented technology in the world. With the arrival of the 5G network era, South Korea is likely to face more patent disputes.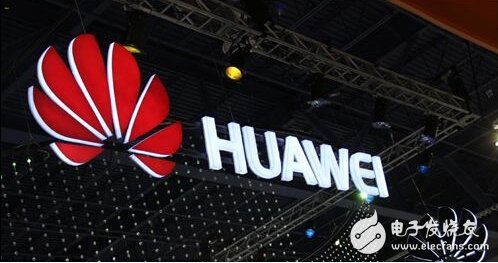 American Android Headlines

Confidence in the company's business is the reason for Huawei's lawsuit

US technology news website Android Headlines said: "Huawei announced that it has filed a lawsuit against Samsung Electronics in China and the United States, accusing Samsung of using 4G cellular communication technology, operating system and user interface software in its mobile phones without permission. Samsung compensated for this. The confidence in the company's business may be one of the reasons for Huawei to file this lawsuit. This is the first time a Chinese manufacturing company has filed a lawsuit against Samsung, the world's largest smartphone maker.

The report also argues that it is rare for Chinese manufacturers to sue competitors: it is common for established companies to sue Chinese companies for unauthorized use of technology.

However, as a fast-growing and innovative company, Huawei very much hopes that its business can spread all over the world, so we have spared no effort to establish our own patent portfolio. Perhaps today's Huawei has grown to be considered an old company?

British Mobile Choice

Huawei and Samsung's lawsuits will be closed in an out-of-court settlement

According to the British well-known technology magazine Mobile Choice, China's mobile phone manufacturers are not only starting to acquire new patents, but also investing in new technologies to reduce their dependence on Western suppliers. A huge success for Chinese mobile phone manufacturers is that Huawei has abandoned Qualcomm's higher-priced chips and switched to its own Kirin processor.

For Huawei to sue Samsung patent infringement, Samsung has indicated that it will respond with counterclaims against Huawei and other countermeasures. The report also predicts that the lawsuits of Huawei and Samsung will be closed by out-of-court settlement.

While large technology companies often sue each other, the end result is often out-of-court settlement because billions of dollars can be saved in the process. A well-known example is: Apple and Samsung sued each other for patent infringement, but eventually reached a settlement; and Google Microsoft reached a comprehensive settlement last year, announcing the termination of 20 patent infringement lawsuits outside the United States.

India Gizbot

Patent cross-licensing agreement is the basis for the healthy development of the smartphone industry

Gizbot, the Indian technology website, reported on the matter: Huawei sued Samsung in China and the United States for infringing its patents on software and cellular communications technology. Unlike other infringement lawsuits, Huawei did not propose a direct compensation amount, but wanted to reach a patent cross-licensing agreement.

The so-called patent cross-licensing means that Huawei wants both parties to share patents, just like Huawei and many other partners.

Gizbot also pointed out that Huawei has signed a number of patent cross-licensing agreements to ensure the legal use of technology, because this is the basis for the healthy development of the smart phone industry.

Ding Jianxin, the head of Huawei's intellectual property department, said: Huawei believes that companies in the industry must promote the development of the industry through joint innovation. Huawei respects the patents of other companies and also protects its own patents.

American Wired

Huawei sues Samsung for patent infringement allegations that Samsung infringement profits billions of dollars

Wired, a well-known technology magazine owned by the US journal giant Condé Nast Group, also reported on this matter.

Wired pointed out that in the lawsuit filed by the United States and China, Huawei hopes that Samsung will compensate for "using Huawei's SEP technology without permission to use, sell and sell a considerable number of products for a long time." And Samsung said that the products produced by Huawei Technologies have profited "billions of dollars."

The equipment involved in the lawsuit includes Samsung's flagship products S7 and S7 edge and a range of other smartphones and tablets. The lawsuit identified Samsung's 27 products including Huawei's patented technology.

American Patently Apple

Huawei China and the United States sued Samsung patent infringement, hope Samsung made the right choice

US technology blog site Patently Apple released an article saying: Huawei Technologies Co., Ltd. recently sued Samsung Electronics Co., Ltd. for infringement of patents in the United States and China. These patents include communication networks and 4G network operation software, which are all established through international standards setting organizations. Huawei is one of the world's largest manufacturers of network equipment. Huawei said it had offered to charge Samsung a reasonable fee, but Samsung refused to pay.

Huawei spokesman William Plummer said: "We maintain a good track record in providing patent licenses and cross-licensing to similar companies, and we hope that Samsung will make the right choice."

Ahn Seung-ho, head of Samsung's intellectual property department, told reporters after the weekly meeting of Samsung's CEO in Seoul: "We will take countermeasures including litigation."

Recorder speaker is a kind of micro speaker unit which uses a diaphragm made of Mylar material. Mylar speakers are of ultrathin design and lightweight and clear voice. It is widely used in education industry (storyteller, voice E-book, repeater, reading pen-).

There are two types of Mylar speakers from the shapes:

1) Round shapes, we have products from 10mm to 57mm in diameter.

2) Oblong shape, we have products in sizes of 1510/1712/1813-..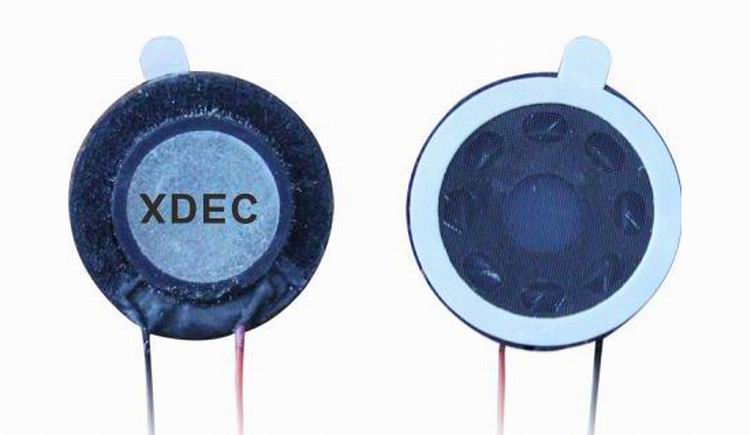 FAQ


Q1. What is the MOQ?
XDEC: 2000pcs for one model.
Q2. What is the delivery lead time?
XDEC: 15 days for normal orders, 10 days for urgent orders.
Q3. What are the payment methods?
XDEC: T/T, PayPal, Western Union, Money Gram.
Q4. Can you offer samples for testing?
XDEC: Yes, we offer free samples.
Q5. How soon can you send samples?
XDEC: We can send samples in 3-5 days.

Recorder Speaker

Recorder Speaker,Car Recorder Speaker,Recording Pen Speaker,Dvr Speaker

Shenzhen Xuanda Electronics Co., Ltd. , https://www.xdecspeaker.com