Run out of danger? LeTV partner FF91 first production car debut CES
October 14, 2021
On the morning of January 4th, Beijing time, FF91 world's first eco-electric vehicle was released at the "CES 2017" in Las Vegas, USA. In terms of performance, the FF91 has a maximum battery life of 378 miles (EPA) and 700 kilometers (NEDC) on a single charge, with a maximum horsepower of 1050 horsepower (maximum power of 783 kW) and a 0-60 mph acceleration time of 2.44 seconds. Although there were some surprises in the demonstration of the autopilot at the press conference, the overall situation was successful.

The FF91 is the world's first electric vehicle equipped with a smart lift 3D laser radar, equipped with the key technology to achieve Level 4 automatic driving. At the same time, the vehicle sensing system also includes more than 30 sensors including cameras, radar and ultrasound. Overall, the FF91 has a high-tech intelligent experience compared to Tesla. Now paying a refundable $5,000 to book a Dream Partner version, which is expected to be delivered in 2018.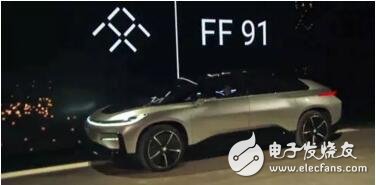 Richard Kim, vice president of FF design, took the stage to talk about the design concept of FF 91. It adheres to the three design principles. FF 91 insists on the integrated design from the inside to the outside from the beginning of the design; integrates the technological elements into the design process and maximizes it; Aerodynamics and aesthetics are perfectly integrated in the design. Among them, the "UFO line" in the middle of the car body will become the family design element of FF, and the original matrix LED headlights and interactive array light display system across the front of the car can intelligently interact with the external environment, redefining the exterior of the vehicle. Lighting system.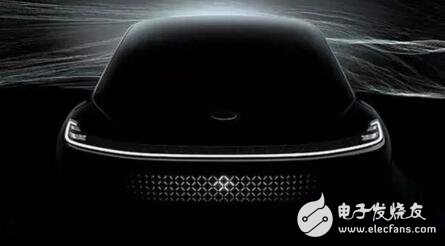 This time the FF91 is not defined by the existing model. FF's friend and LeTV founder Jia Yueting called it a "new model" at the scene. Jia Yueting said that the car could not be classified by any of the current models. It is not only the fastest electric vehicle on the surface, but also many subversive innovations, breaking the boundaries of the Internet, autonomous driving, AI, etc., and reconstructing the value of the car. The following is a short-lived draft of Jia Yueting's live speech:

Jia Yueting's speech

Good evening everyone, I am very happy to be here. I have been very eager to communicate with you directly in English. I don't want to say goodbye to everyone.

This car is so cool. There is absolutely no way to classify it with any of the current models. The FF91 is not only the fastest electric vehicle on the surface, but also a lot of disruptive innovations. FF breaks the Internet, AI and autonomous driving. The boundaries between the five major technical areas of electric system IT and automotive. To achieve ecological and reconstruct the core value of the car, we believe that the future car configuration will no longer be measured by the force, using kilowatts, G hertz, GB and its degree of connection to your most important people and things to measure. The next generation of automotive core values ​​will be refactored into computing power, AI and autonomous driving, the Internet and cloud and electric power systems.

In the past 100 years, cars, SVU, MTV sports cars and other models have been formed, and so on. But all this is about to change, set the strength of each model, I hope that a model can replace many other models, it can be said that as long as you buy a FF91, you can dispose of other cars in the garage. It completely subverts human perception of the car, not just a car but a brand new species.

Faradayfuture was founded four years ago. Several top talents from different fields came together. In the IT, electric systems, and automotive fields, we have the same blue sky dream and hope to reconstruct the century-old automobile industry. We must not only build an electric car, but also build a global shared Internet traffic ecology.

Today FF ​​shows the world's first disruptive production car to the world. This is a milestone in the automotive industry, from the gasoline era to the electric era, to the Internet ecological electric era. Invite everyone to join us on this milestone, and we believe that a smooth career is hard to achieve greatness. The bigger the hardship is the better the tempering, I am willing to give all my life to my dreams and even my life itself. Thank you.

Discover more the Maskking High Pro Disposable Vape Device which features a long-lasting 650mAh interior non-rechargeable battery to deliver approximate 1000 puffs duration and extremely fruitful flavor taste satisfaction. Pre-filled with 3.5ml capacity of Nicotine Salt e-liquid and fitted with 1.7ohm atomization coil to offer the superior MTL vaping satisfaction. Furthermore, consists of the portable yet durable chassis which features a hand-feel paint baking machining and independent interior pod cartridge to ensure a non-leaking vaping situation. What's more, in conjunction with 5% nicotine concentration to let you immerse into the ultimate nicotine satisfaction world and bring the purest flavor experience.

Vapes For Smoking,Air-Cooled Cooling E-Cigarette,Modern E-Cigarette,Variable Voltage E-Cigarette

Shenzhen Ousida Technology Co., Ltd , https://www.osdvape.com