Reiter 5 products won the high-tech product certification
February 26, 2021
New Year's Happy News: Our company received 5 "High-tech Product Certification Certificates" issued by Guangdong High-tech Association in January. The company's 5 products were identified as high-tech products.
This time, a total of five products including four LED controllers and one remote control were recognized for high-tech products. These five products meet the three characteristics of high-tech products, good economic benefits and broad market prospects of provincial high-tech products, and have higher economic benefits and market benefits than general products, and are rated as high-tech products. Deserved.

At present, these five products have been put into production and sales, and have been successfully applied in many large projects at home and abroad. This recognition is a further affirmation of our company's research and development strength. The company will use this as an incentive to continuously increase R&D investment, enhance independent R&D and independent innovation capabilities, enhance the core competitiveness of the company, continue to maintain the leading edge of the industry technology, and actively build a leading brand of intelligent lighting solutions.

Neck bluetooth headset - a bluetooth headset with headphone cables or accessories running from the neck to the ear when wearing. It is a product developed in recent years.

Born: in order to solve the boring when running or control the exercise rhythm, many people choose to listen to music,however, experienced people all know that because of the swing in the process of exercise, the earphones are easy to fall off, which makes it difficult to run coherently and constantly ,under this circumstance, the Bluetooth Neckband Headphones was designed.




Features:

1: There is no restrained from headphone cables.

2: In line with the development trend of headphones: From the perspective of the development trend of consumer headphones, bluetooth neckband headphones should be regarded as the general trend. Whether it is sports headset or head-worn headset, many manufacturers are vigorously developing bluetooth headset to occupy the market.

3: Not affected by audio interface

More and more flagship mobile phones are also trying to cancel the audio interface, which is the important reason for the generation of bluetooth neckband headset. As long as the device that supports bluetooth music play is ok, the audio interface will not be considered.

4: No burden when running

Sports neck hanging bluetooth headset is light and easy to wear, more convenient and fast storage, no knot, more relaxed entertainment sports, let you run zero burden.

5: Waterproof and sweat-proof are very important

When exercising, people will sweat a lot, which may cause some damage to the ears. The bluetooth neckband headphones adopts the IPX5 waterproof design, which is more suitable for sports scenes. Especially in summer, when sweat is easy to happen, it is necessary to use the bluetooth neckband headphones.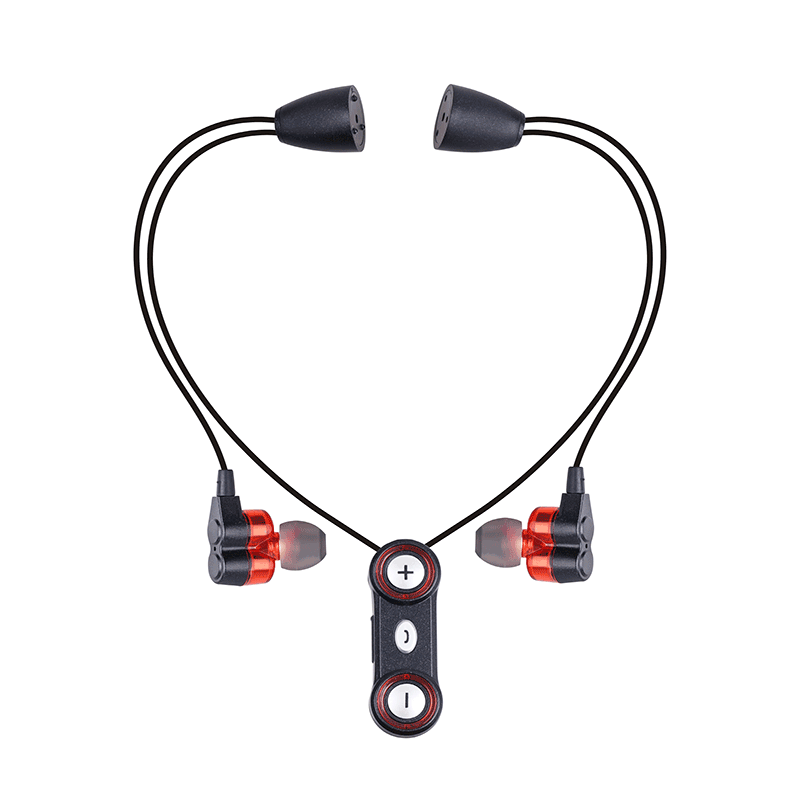 Bluetooth Neckband Headphones

Wireless Headphone,Bluetooth Headphones Wireless,Bluetooth Headphone Neckband,Neckband Bluetooth Headphones

Shenzhen Linx Technology Co., Ltd. , https://www.linxheadphone.com