PV DC Electrical Load Isolating Switch 750V Electrical Load Isolating Switch 660V Electrical Load Isolating
July 12, 2018
Model NO.: GL

Number of Poles: 2p 3p 4p

Grounding: Single Ground

Series: Two Three Four

Run: Plug-In

Switching Mode: Single Throw-in

Common Model: Gn4

Structure of Operating: Manual

Certification: RoHS, CE, IS9001, ISO9001, ISO9002, ISO2000

Brand: Golden Electric/OEM

Enclosure IP Rating: IP65

Max Rated Operating Voltage: DC1000V

Rated Short-Time Withstand Current: 8ka

Maximum Cable Cross Sections Solid: 4-16mm2

Enclosure Knockouts Size: M20/25

Maximum Ambient Temperature: -5~+65

Rated Current: 1A-3150A

Normal Speicifition: 600V 16A and 1000V 32A

Name of The Product: Gl Series DC/AC Isolator Switch

Advantage: IP65 Rated Enclosure

Trademark: Golden or netural or customer brand

Transport Package: Export Package 47X23X18cm

Specification: 16A025A032A

Origin: China

HS Code: 8536500000

DC load Isolator Switch with IEC standard
      Available from 160A-250A-630A(DC20) in 4P version, acting as a load break switches for DC current.

Especially indicated for installations for photovoltaic energy generators, which require a safe disconnection. Standard handle is supplied pad lockable in position "OFF" for maintenance. Bridging links available for series connections.

Also available under request.

Rated operational category

DC21/DC22 following IEC 60947-3

DC21: Resistive loads(moderate overloads included)

DC22:Resistive and reactive loads(inductive or capacitive)

 

Relevant characteristics for photovoltaic installations

Ui(V) rated insulation voltage (off load) IÂ = 0A (equivalent to category of utilization DC20).

Uoc(V) Open circuit voltage of the photovoltaic system.

Uef(V) photovoltaic installation functioning voltage on load

Ief(A)Installation working current under load.

Icf(A) Short-circuit current of the photovoltaic installation.

In certain places of Pv Systems, reative component must be considered(cables, inverter, etc.).

The sizing of the switch must be done considering open circuit voltage as maximum operation voltage.

It necessary to comply with UI>Uoc. We recommend to set UI between 10 and 15% over Uoc. Ue≥Uef  Ie≥Ief  Ie≥Icf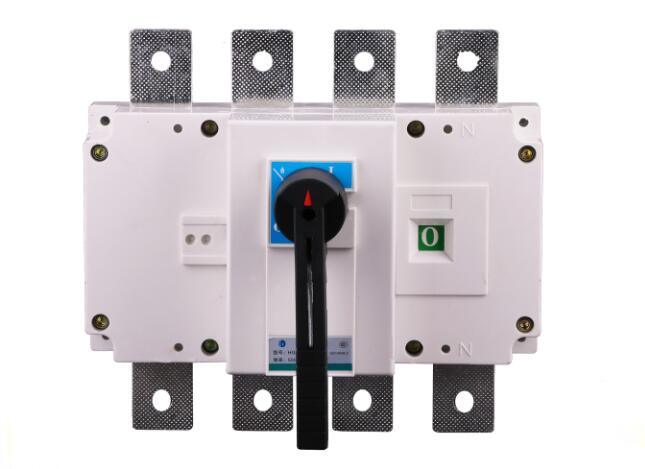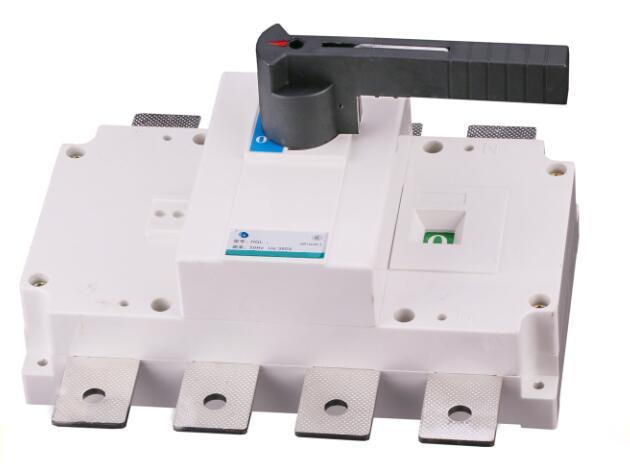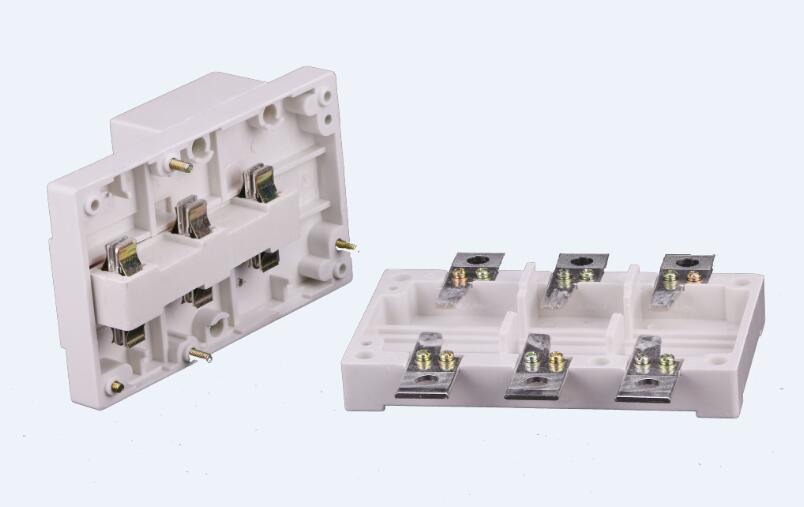 Amps

Interruptor O-IÂ Â 4P

On-Off switch   type

Direct handle

 

Shaft Extensions

160A

SGL-DC-160/4P

Black

handle same the direct one

250A

SGL-DC-250/4P

Black

handle same the direct one

630A

SGL-DC-630/4P

Black

handle same the direct one
 

 
ACCORDING WITH STANDARD IEC-EN-UNE 60947-1 &Â 60947-3
DC load switch datas
A
160
250
630
Rated thermalcurrent
Ith
In ambient at
40C
A
160
250
630
50C
A
160
250
600
Rated insulation voltage AC20/DC20
Ui
50Hz,1min
V
1000
1000
1000
Rated dielectric strength
 
V
4000
5000
5000
Rated impulse withstand voltage
Uimp
KV
8
8
12
DC rated operational current
Ie
48V
A
DC23A 160
DC23A 250
DC23A 630
110V
A
DC23A 160
DC23A 250
DC23A 630
230V
A
DC23A 125
DC23A 250
DC23A 630
400V
A
DC22A 50
DC23A 200
DC23A 500
250V
A
DC21B 85
DC23A 200
DC23A 500
600V
A
DC21B 65
DC22A 190
DC23A 300
750V
A
DC21B 55
DC22A 185
DC22A 285
800V
A
DC21B 50
DC22A 175
DC22A 270
850V
A
DC21B 45
DC22A 175
DC22A 270
900V
A
DC21B 40
DC22A 125
DC22A 200
Rated making and breaking capacity
A
DC21 900V 55
DC22 900V 125
DC22 900V 200
Short-circuit behavior
Short-circuit making capacity(peak value)
Icm
KA(pico)
10
14
26
Short0time withstand current(1 sec.)
Icw
KA rms
6
10
16
Conditions short-circuit current(ms value)
KA rms
100
100
100
Maximum cut-off current(peak value)
KA(pico)
20
33
39
Maximum power dissipation
A2s(*103)
198
1000
1600
Min.number of mechanical operations
Ciclos
30000
20000
10000
Min.number of electrical operations
Ciclos
DC21B 750V 300
DC22A 900V 1000
DC22A 900V 1000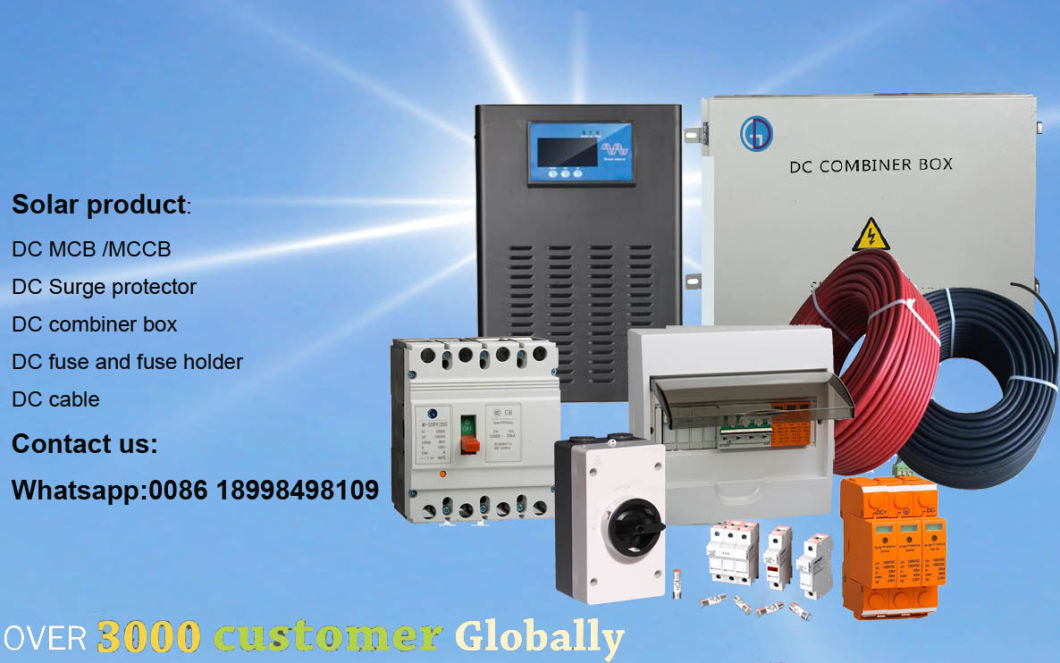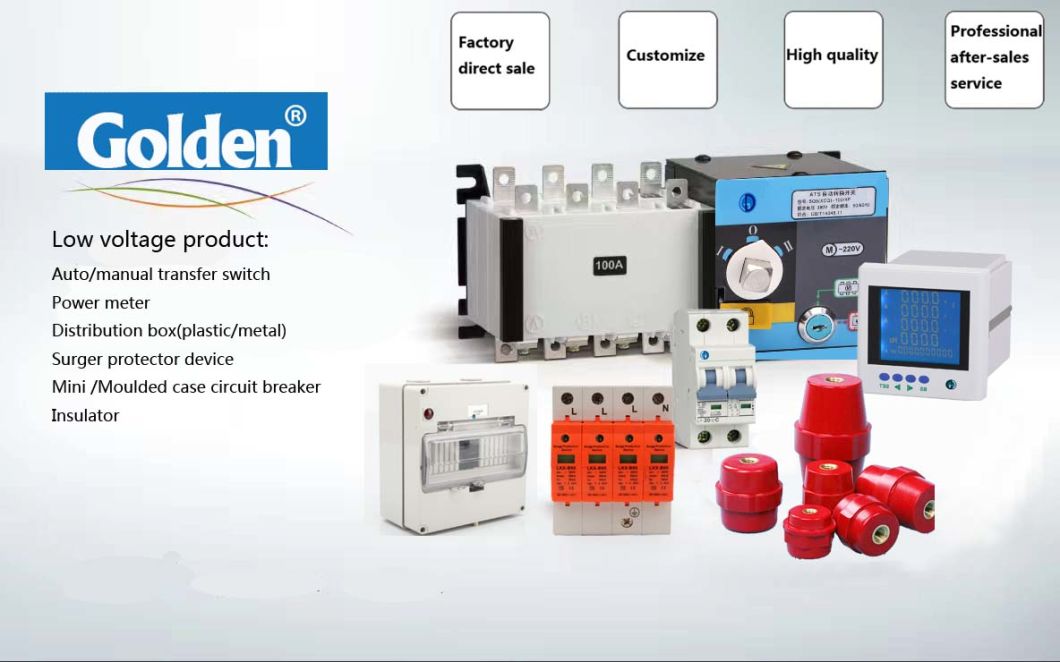 Other our product series:
Manual transfer switch
1A~1600A, 3P/4P.
Automatic Transfer switch
1A~3200A, 2P/3P/4P.
Metal power distribution box
Metal box, size can color can be customized.
Plstic box
Different ways, competitive price,  welcome to contact
Surge protector
B,C,D Class, AC, DC type you can choose. Different types and
 discharge current you choose. 
Power supply
Hot used in Gepenerator system, 120W 12/24V. And other types
Current transformer
Different size you can choose, quality guarantee, 
hot used in Generator cabinets. 
Push button
Metal or plastic, different types for power cabinet.
Q&A:1) Q:Your company ? And products?

     A:   Golden electric is factory for Isolator switch, ATS,Inverter,surger protector device Enclosure, Cable glands, Power supply,etc. Providing customers very competitive sources, and can be your sourcing agent in China. Goods are following international standards, IE, CE, ISO9001 ,SGS etc.

2)Â Â Q:Â Â Â Do you have forwarder?

      A:   Yes, we have good forwarder cooperated over 7years, they help us import and export . For small package orders, suggest to use by Express. 

3)Â Â Â Q:Â Â Â Your address ?

      A:    Locates in Guangzhou province, China. 

4)   What's the standards? 

       A:   Following IEC60947 standards, high quality stable working. 

5)Â Â Â Â What's about MOQ? Delivery time ?

       A: Without stock, as some customized per customer's special requirement. Normally takes 5-10days. 

6)Â Â Â Â What's the payment term?

       A: Normally 100% T/T in advanced payment. If big order then about 50% advanced payment, balance before shipment. 

7)    What's your contact information ? 

 

Welcome your inquiry ^!^