Power connectors that meet increasing system requirements
July 21, 2018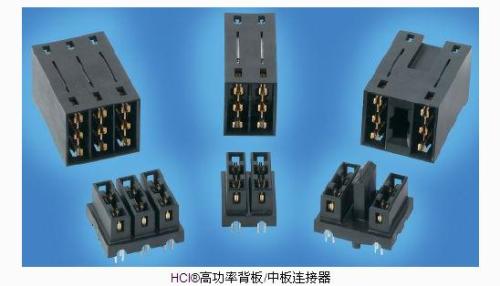 System designers are required to increase overall power efficiency while maintaining or even increasing system functionality; increased rack density and higher wattage power supplies require more efficient thermal management. For the connector, this means that the power supply product can handle higher power requirements, reduce resistance-induced losses, and promote additional airflow.

These increased performance requirements apply to each market segment - just a few, data, telecommunications, and data communications / networks - and drive component manufacturers to achieve significant advances in product technology, with the overall device form becoming more compact. For example, more dense blade servers are replacing data center rack servers. Therefore, greater power (and signal) density is required to accommodate these more compact systems.

Power connector technology continues to evolve to meet these trends, as connector manufacturers provide products that provide maximum linear current density while their components are more compact and smaller. For example, linear current density, product outline height, and up and down airflow, as well as airflow through power connectors, are all key design criteria. In addition to being compact, power connectors must also provide better millivolt drop performance to help system designers achieve better power efficiency.

In order to meet the power requirements of these systems, as a coping strategy, connector manufacturers have introduced a new generation of power products to detect and improve the stamping power contact technology. This technology combines high power density and cost-effectiveness to handle the costly lathe forming contacts for high current applications. In addition, high-conductivity copper alloy materials, optimized power contact design, and enclosure ventilation in critical areas help new generation products meet and exceed high power applications.

For example, the recently introduced power connector system has connector characteristics that conform to the existing SSI standard, which is a standard configuration of the AC/DC power supply interface and power distribution. But it uses a new, enhanced power contact design. Various design improvements have enabled single-supply contacts to achieve a current of 82 amps per contact at a 30°C temperature rise and zero airflow. This high power density connector solution is ideal for high wattage power supply applications in servers, storage drawers, communications equipment, and hot-swappable redundant N +1 power distribution systems. This product stores the power distribution and power control power and signal contacts in a single integrated connector, providing system designers with incredible flexibility. Its modular tools facilitate highly customizable configurations to meet the needs of various power applications.