Leite Wonderful Fifteen Years: Home Lighting Project in Natsford, England
September 29, 2021
Leiter is the leading brand of intelligent lighting solutions. In the past fifteen years, Leite LED controllers have been used not only in tens of thousands of medium and large-scale lighting projects, such as famous landmark buildings, theme parks, star-rated hotels, high-end shopping malls and playgrounds, but also in high-end residential and luxury villas around the world. Widely used, such as the home theater lighting project of a well-known businessman in Knutsford, England.

Luxury home exterior

The merchant's home theater project in the luxury homes of Natchford, England, uses the Leiter DX Series touch panel and the DMX512 controller. The home theater uses a touch dimming control panel to control the lighting throughout the area. The numerous lighting equipment inside the home theater, such as: top spotlights, wall lights, light strips, decorative lights, etc., are all controlled by Leite's DMX controller. DX series touch panel is a controller for RF wireless and DMX512 signal output. It supports dimming, color temperature, color adjustment, dynamic change, etc. It can support wired and wireless installation control, easy to install, suitable for pre- and post-renovation installation. In addition, external remote control and gateway can be used to realize WIFI control of mobile phones. The powerful application functions and flexible combination make the application very wide, and can meet various user needs and occasions.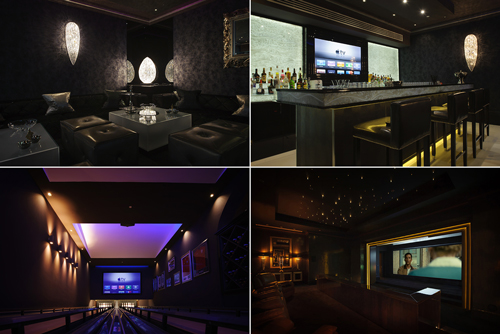 Partial lighting effect

In addition to busy work, you need to enjoy life. For a successful person who pursues high quality of life, having a private home theater is the real heart.

In home theater, hearing and vision are two indispensable elements, so the home theater requires the environment to be "empty, quiet, and black". Air and static are mainly for the listening environment, while black is for the lighting environment. It is more suitable for the playback of movies in a dark environment, and can more vividly reproduce the details and vivid colors of the image under low brightness conditions.

Home theater lighting effects

Overall lighting effect

The indoor lighting of the Natsford Mansion Home Theater is dominated by low light, and strives to be closer to the actual cinema scene. The moderately dim ambient light enhances the viewing effect of the film. The perfect combination of Leite lighting control system and advanced audio-visual sound creates high-quality audio-visual effects and immersive viewing experience for luxury home theaters.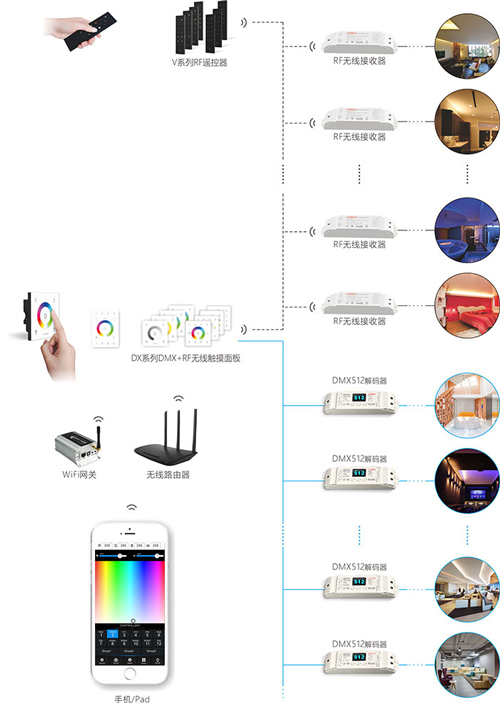 (Special thanks to Niche Audio Visual for providing pictures.)




15Kw Brushless Motor,10Kw Brushless Motor,12V Brushless Dc Motor,110 Series Bldc Motor

Jinan Keya Electron Science And Technology Co., Ltd. , https://www.keyaservo.com