iPad3 help iPhone 5 proofing PCB traditional off-season support
July 25, 2018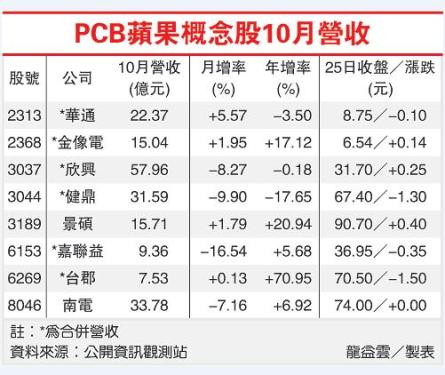 In the fourth quarter, the traditional peak season is not prosperous, and the off-season in the first quarter of next year will be unveiled. Apple's product Thanksgiving Day rare price promotions, printed circuit board industry chain also confirmed that the iPad3 will ship in this season, to become the favorable support through the off-season, Jing Shuo (3189) November is expected to continue to be the most innovative. The printed circuit board (PCB) industry did not flourish in the second half of the year, but the Apple concept of Jingshuo and Taiwan County Technology reported that their revenues in October each recorded a record high for five consecutive months and three months, even in the fourth quarter. Not busy season, but in Apple's Thanksgiving this year for the iPad, iPod and iMac series product prices, market expectations, this wave of discount season will attract a lot of consumers to buy, will have positive help to the end of sales.

Although part of the PCB industry chain does not know when the Apple iPad 3 listed, but has confirmed that this season has been expected to ship, iPhone 5 is also proofing, expected in the first quarter of next year, the traditional off-season will be favorable to support revenue. In recent years, smart phones and tablet PCs have become popular chickens in the market, and integrated circuit (IC) substrates, flexible printed circuit boards (FPC), and high-density connection (HDI) boards in the PCB field all benefited. The IC substrate factory Jingshuo, FPC Taitai County also paid dazzling transcripts this year.

Jing Shuo said that the current production capacity is still tight, November revenue is still slightly better than in October, December decline in the traditional off-season of the electronics industry is also limited.

Jingshuo's October revenue is a single monthly new high for five consecutive months. If there is another slight increase in November, it will record a half-year monthly update of the new record of revenue, and also boost the fourth-quarter revenue to create a new season.