How to choose 5K price TV? Have to take the right medicine
May 21, 2021
Frequently asked about the recommendation of TV, this frequency of use is not high, and with the mobile phone flat panel after years of home appliances eating gray, natural attention is not too much consumers. But television as a kind of electrical appliance with strong family attributes, the marriage "three big things" in the 80s is an essential thing in the Chinese traditional family concept. Of course, as a representative of the big screen, TV is in fact not limited to the use of the family, commercial, entertainment, office can find its use. However, most people may not have a score on the price and quality of television.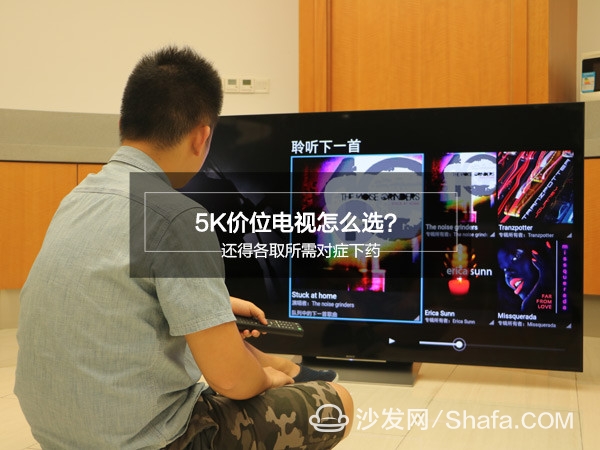 In the current situation of the Internet's free economy and excessive intellectual property economy, many Internet companies have created a kind of hardware-free illusion for the public. All content output ports have emerged in a cost-effective manner. Mobile phones have become a good example of smart TVs. It is also difficult to escape, so the hardware of the entire industry has to be opposed to the price war. The author found out through the survey of young friends around the world that the price of 5K has become the psychological barrier for them to purchase television. It is necessary to know that buying television with equal value ten years ago was almost impossible.

What about the 5K TV? There is a lot of room for this price, but if you can subdivide your needs, your choice will not deviate at least. Today Xiao Bian came to share with you the choice of 5K price TV in different scenarios.

Old people sent to home must be durable
Replacing a new television for the elderly at home may be the biggest appeal for many young people to buy TV. The old man has no entertainment. Besides watching TV at home, he goes out for a walk. The TV in her hometown may still be bought as a "big ass" ten years ago. The size must not be big enough. If you have replaced a new television, the old man must be happy.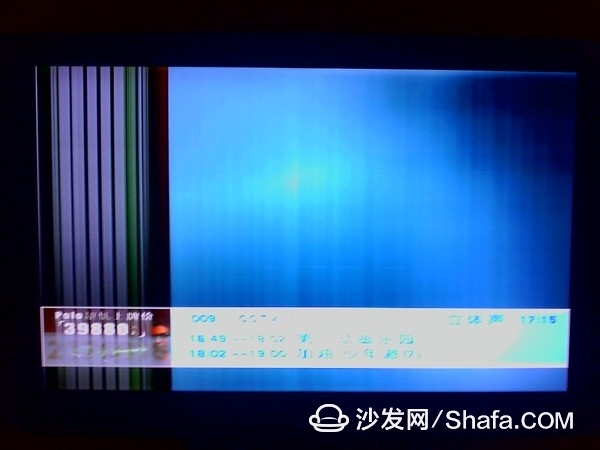 Poor quality and easy to fail

In fact, the elderly are very difficult to digest the "smart" products. They have become accustomed to the traditional TV operation methods and logic, unlike young people who can toss. There is no need for new avant-garde, but it must be durable. The elderly are most afraid of the need to make a repair and repair the TV every other day. Adjust the antenna and look for the signal. To tell the truth, TVs are now not as well-equipped as they used to be, and their work is solid. In order to reduce costs and expand the market, you are not as rigorous as you can see in places you can't see.

Therefore, in addition to durability, after-sales must rely on stability. If you are in a three- and four-tiered city, you need to have a phone call for the service. So send TV to the elderly, Xiao Bian is still recommended to buy a traditional brand TV, size 55 吋 can be, and then install a set-top box, TV broadcast what to see what, the operation is to adjust the volume to change a station so simple.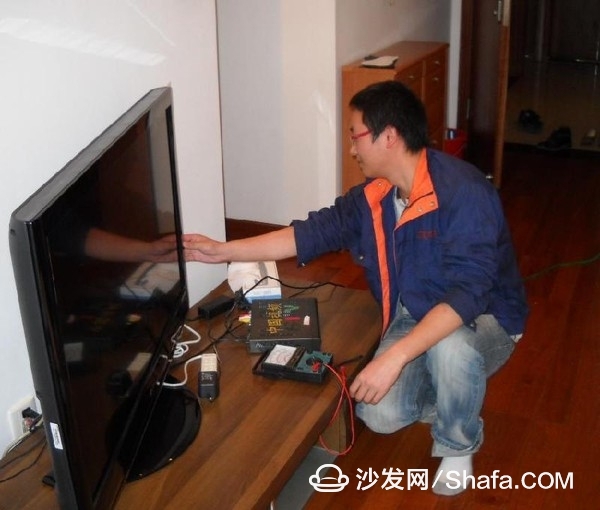 Good after-sales service, can use the peace of mind

Domestic Skyworth, TCL, Hisense, and Samsung all have quite a few domestic channels, and the point of sale is naturally spread across all large, medium, and small cities. But these traditional brands, 5K can buy good TV? If it is in the past, it is naturally impossible. However, in order to compete with Internet brands, many traditional brands have also created an independent product line that focuses on the Internet and is cost-effective. Such as Skyworth has created Cool Open, Hisense has created VIDAA, Konka has built KKTV and so on.

Each traditional brand will also be divided according to the positioning of the product to different price ranges, careful friends will find, 5K price is generally the positioning of the various brands of products, such as Skyworth E series, TCL's movie king series. Some brands feature curved surfaces and some adhere to flat surfaces. We do not have to worry too much about the problem. The curvature of the 4000R is only slightly curved, and there is basically no difference in the experience.

Play games, the dynamic speed must be fast!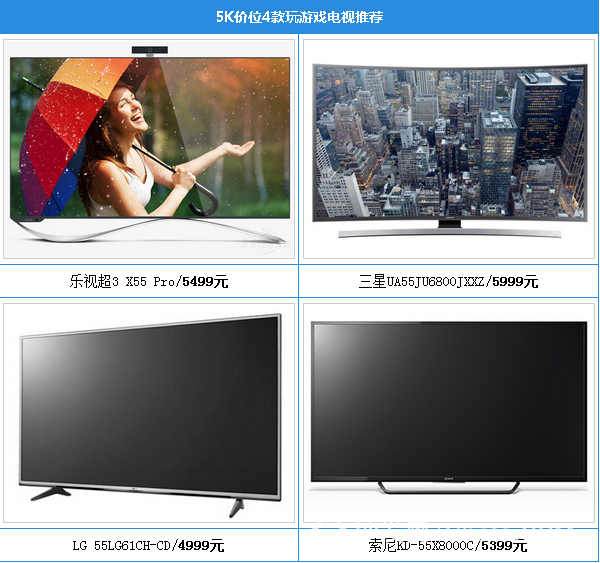 Many young people do not think of TV sets at ordinary times. In addition to playing games, there are of course a few "fans" who watch movies. The demand for 5,000 games is indeed a little stretched, and there are tens of thousands of high-end playthings that are forged, but it is difficult for ordinary players to carry the hammers to move bricks for a few months. thing. And 5K is also an ordinary player's expected price.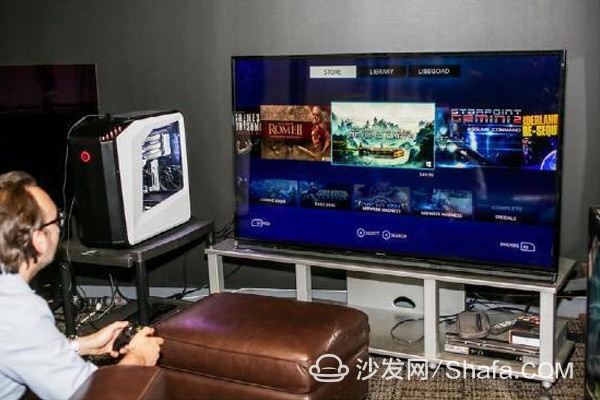 Not all games are suitable for TV displays, such as LOL playing with mouse buttons, CF playing with mouse and keyboard, will make you dizzy. Xiaobian only suggested that PC games that can be played with joysticks, as well as console games, would be even better with external TVs. The biggest difference between playing games and watching TV shows is that the dynamic effect of the game is better, and the refresh rate and dynamic response of the TV are more demanding. In particular, shooting games are often between milliseconds.

To find high refresh rate, high dynamic response TV, it is best to have MEMC motion compensation technology, but also 5K price range, really hard to find, basically stay at 60Hz, 8ms level, this performance to deal with general action games There is no problem, if you are playing a shooting game, there should be a clear sense of flicker and shaking.

Xiao Bian has set its sights on a more cost-effective Internet TV, but it hasn't surprised Xiao Bian in terms of actual refresh rate. Only LeTV has achieved a 120Hz refresh rate and 5ms response time. Traditional brand Samsung, LG home can build panels, 5K price down there are still some higher refresh rate products, but the basic is about 100HZ, does not have multiplier, but MEMC function can still improve some of the motion picture Smooth smoothness. As for Sony, we can only recommend a mid-range model based on beliefs at this price point. At 60Hz, accessing the PS4 is also a good idea.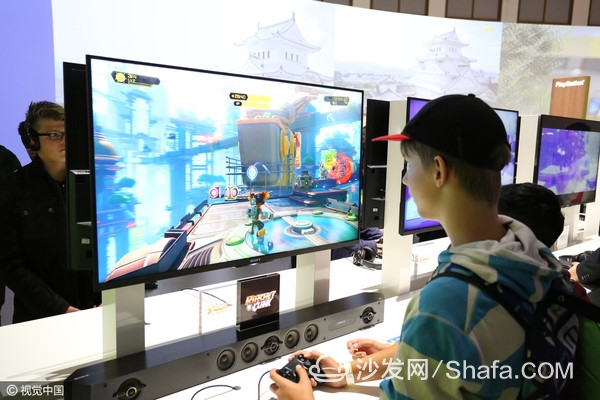 TV external host

If the game console or PC is connected to the TV to play games, it will be even more fun to play with a curved TV. Generally speaking, playing games in front of a TV will not be too far away from watching TV. The surrounding sense of a curved TV will be very obvious. Of course, 5K price TV is indeed a bit to get started, if you want a better gaming experience, then on the 240Hz even more explosive, 3D games can play so cool.

Want more video content? Of course "big" content TV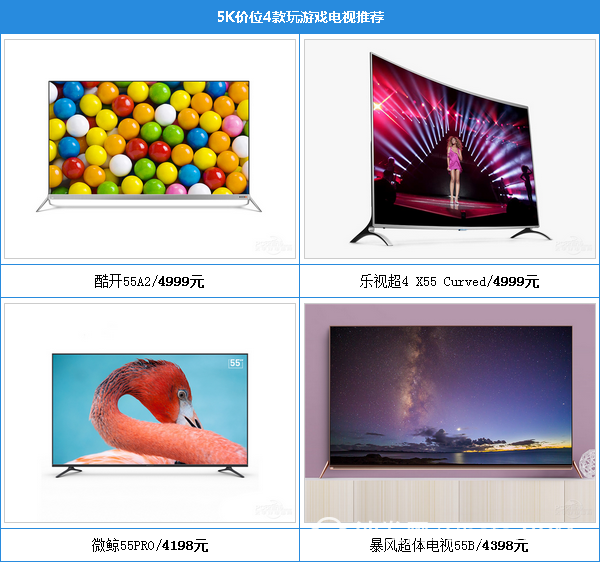 Some young people, especially female students, have a demand for television mainly in terms of large size. There is no excessive demand for the quality of TV. They go home for a TV show on weekends and occasionally watch a movie on TV. The most important part of this group of people's choice of television is the size and content of television. Internet TV happens to meet these two requirements.

From the popular 40-50 baht last year to the 55-65 baht popular this year, the size of the TV is gradually increasing. No one will resist the larger screen, and the big screen becomes a hot content window, of course. It is also an advertisement window. Like LeTV, micro whale, and storm are all manufacturers on the Internet, naturally attracting a lot of attention.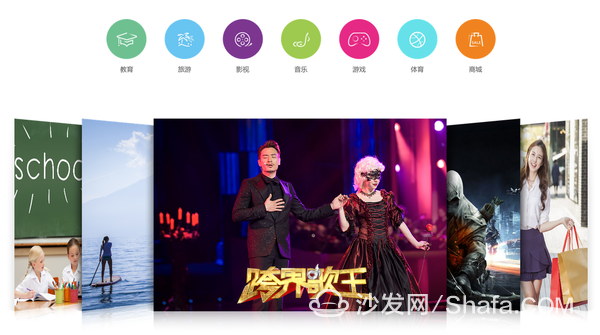 Big content television

In addition, Internet TV will also have a higher cost performance in terms of smart hardware performance, and will have higher playability. In addition to the content, there will be more personalized and user-friendly things in the system, but they are all based on deep customization of Android. The basic operating logic remains unchanged.

Telling feelings? Return to PDP and CRT

People who have used plasma TVs, and then look at LCD TVs, always feel that there is a thick plastic sense of liquid crystal, color is not true enough, dynamic screen layering is not enough, there are tailing phenomenon. Even today's LCD TVs do not have an advantage over many of the top plasma TVs of the year. Unlike TVs and monitors, TVs mainly look at dynamic things. To see things that move, plasma's active light emission has great advantages.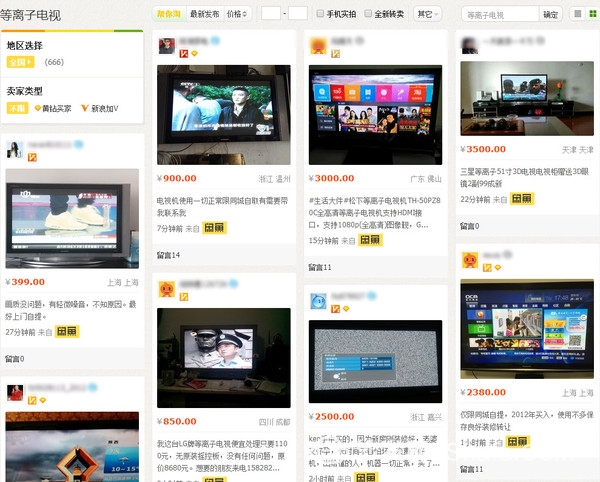 Used Plasma TV

Of course, there are too many analyses on the plasma on the history stage. I will not go into details here. As long as you endure its power consumption, it wouldn't be necessary to play with a second-hand plasma. Especially those who talk about feelings, want to experience active light display technology, but can not afford OLED TVs, second-hand plasma TVs can be considered a big baby.

What is more, they also hope to use CRT TVs, especially some graphic studios, which are particularly demanding in terms of color, or want to be retro ones out of hobby. Aftertaste the history of the remnants of the era of Terri's dominance.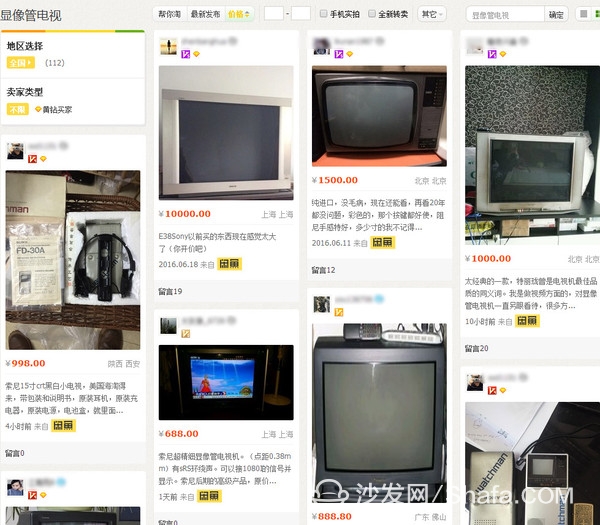 Used CRT TV

With regard to these two types of television, what type of recommendation is not the key, and whether it can be bought is the key. The author searched for a CRT TV on a certain fish, and the 34-inch Sony Terri CRT TV had only 1,000 oceans. In the 1970s, it sold more than 10,000 products. The 50-inch Panasonic Plasma TV is also available as long as 2K+. 1080P resolution, even if you take home when the main machine is also no problem, but there is not good quality may have burn screen phenomenon, which requires you to carefully screened offline transactions, it is easy to see After all, for some years, the perfect screen plasma TV is not too much.

to sum up:

The TV market is blossoming, and the 5K price is exactly the price range of the mid-range civilians. Too many options are dazzling. The most important thing is to understand what is the demand for TV, to play tricks at home, to play games, to show static images, or to make Hollywood movies. In short, the most important thing to buy a TV is to buy a screen. The resolution, color, dynamics, refresh rate, grayscale, light control, etc. of a screen all correspond to your different demands. Although the parameters are good-looking and balanced television can meet all your needs, but that price, to see the broadcast-level monitoring will know.

There are good hardware and display effects, of course, with a rich content resources, the combination of software and hardware can play the greatest value of a TV. In terms of content, it is recommended to install a sofa butler - the sofa butler is a third-party app store designed specifically for smart TVs, Android box users, carefully providing television, box users with high-quality television exclusive version of the application, including with live Or on-demand video and audio and video software, various types of recreational competitive video game software and daily office entertainment management system management tools. click to download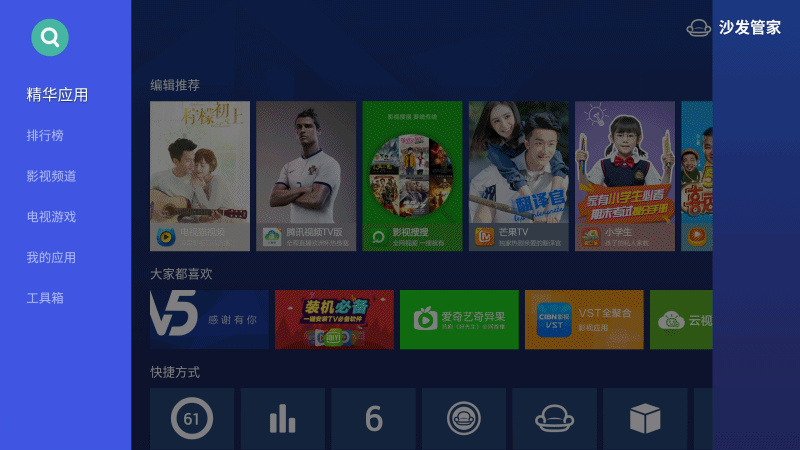 Mobile Phone Charging Usb Adapter Cable For iPhone

Five lengths
Each pause is a length, suitable for multiple occasions
Notice
Both cables are stretched at the same time
Do not stretch unilaterally

dual-use, small portable, easy to take durable

flexible length adjustment

4 In 1 Wireless Data Charging Cable

Guangzhou HangDeng Tech Co. Ltd , https://www.hangdengtech.com