GE Lighting provides LED solutions for D'Island, a residential area in Malaysia
January 15, 2020
GE Lighting recently won a project in D'Island, a high-end residential area in Lakeside, Puchong, Malaysia, which will provide leading LED lighting solutions for the community. GE Lighting teamed up with local road lighting distributor Mid West Green and LED Signage Lighting Solutions Partners to create an efficient lighting solution for D'Island, including LED R150 and R250 luminaires for in-street road lighting, and for Tetra miniMAX logo lighting system that improves visibility of entrance markings.

Developed by LBS Bina Group Bhd Group, D'Island covers 175 acres and includes 352 high-end apartments, 148 villas, 298 semi-detached homes, 237 super-large houses, two commercial units and a commercial center. There is also a club in the residential area with environmentally friendly facilities such as energy-saving street lights and rainwater harvesting systems.

GE Lighting will install 140 LED R150 and 49 R250 street lights in the D'Island residential area. These two types of luminaires are ideal for urban secondary roads, industrial areas, commercial blocks, residential areas and sidewalk lighting. Uniform optical distribution greatly improves the safety of road lighting, and excellent optical control effectively avoids light spillage, thereby reducing light pollution. In addition, white LED lights make the night environment look more modern and more dynamic.

The Tetra miniMAX system for signage lighting at the entrance to residential areas is suitable for small advertising signage font lighting and is also a good choice for trunking, accent lighting and contour lighting in commercial buildings. OptiLens technology expands the coverage area and provides a more even illumination. The product is easy to install and is designed with a full mold to protect against moisture. The product offers a full range of colors, including white, warm white, red, blue and green, which users are free to choose.

GE Lighting's solutions not only bring high-quality lighting to the community, but also reduce costs and reduce environmental impact. D'Island expects to save energy and maintenance costs of $181,692 in annual operations, and the investment recovery period is controlled within five years; from an environmental point of view, the energy saved is equivalent to reducing the amount of carbon dioxide emitted by 507,000 pounds per year, or saving 62.8 acres of new trees.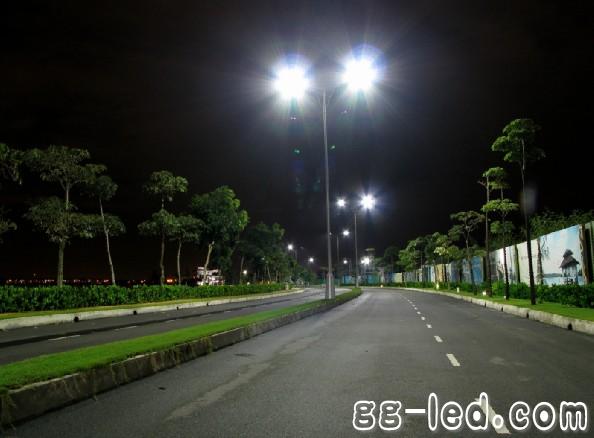 GE Lighting provides energy efficient LED solutions for D'Island, a high-end residential area in Malaysia

(This article is GE Lighting submission)

We disign and manufacture Linear Actuators For Smart Furniture, modern furniture, like: shelves, bookshelves, shelving, chairs, tables, bed, and desks for the home.

Tomuu U series Linear actuators are very quiet and powerful actuator designed for a variety of applications such as furniture, nursing home bed, homecare beds or hospital beds. The standard linear electric actuator is available for both the homeline, careline, techline and deskline product ranges.

Pls feel free to contact us for more details about this product or other optional product or customize your product!




Electric Linear Actuators for Smart Home, Electric Actuators for Smart Home, Linear Actuators for Smart Home

TOMUU (DONGGUAN) ACTUATOR TECHNOLOGY CO., LTD. , http://www.tomuu.com