Gabon Stadium Project
November 13, 2019
Zhongzhao Lighting Engineering Design Award (3rd Prize in Square Park)

Project Name: Aid the Gabon Stadium Project

Reporting unit: Beijing Yulang Electromechanical Equipment Co., Ltd.

The project is located in Libreville, the capital of Gabon. It covers an area of ​​330,000 square meters, with a construction area of ​​36,000 square meters and a seating capacity of 40,000. The lighting of the Gabon Stadium is double-sided, with lighting fixtures installed on the front of the stadium. A total of 252 sets of 2000W lamps were installed in the venue lighting. A total of 168 sets of 400W lamps were installed in the auditorium lighting, and 60 sets of 1000W lamps were installed in the stadium emergency lighting.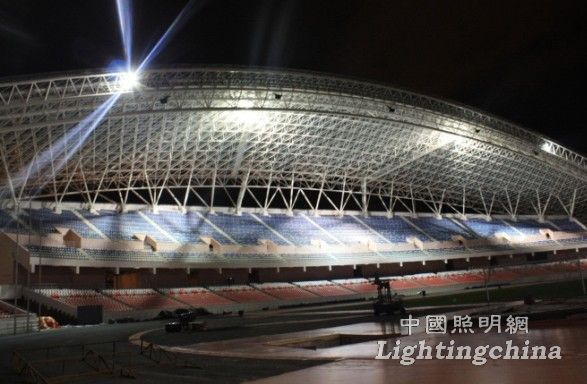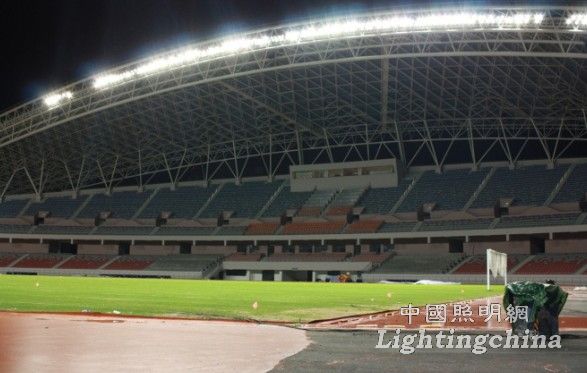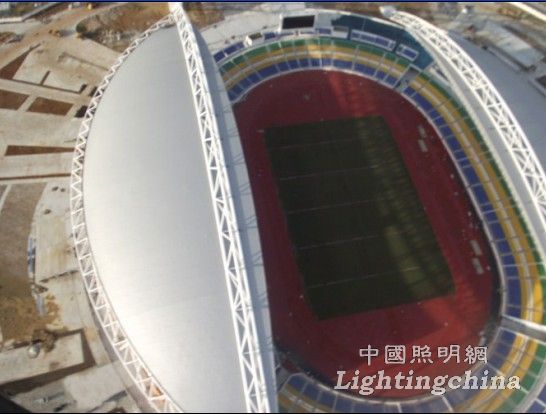 *2, innovations in lighting design concepts, methods, etc.:

According to the illuminance standard required by the venue competition, detailed illuminance calculation is carried out, and the installation position and quantity of the luminaire are determined according to the on-site structure of the stadium.

The main lighting fixtures use the famous brand Philips MVF403-2000W floodlights. The main technical parameters of the lamp are as follows: corrosion-resistant, high-pressure die-cast aluminum casing, hinged back cover; anodized brightness of 99.98% aluminum mirror; downlight type Equipped with chemically tempered glass with a thickness of 1.6mm, the model of the upper lamp is equipped with 4mm thick ceramic glass; the stainless steel fixture for directly opening the lamp; the hot dip galvanized steel mounting bracket is painted black. Together with the unique oval lens, the MHN-LA2000W light source guarantees the highest system efficiency and low glare, providing the stadium with the best lighting ever. The built-in mirror reduces light spillage and the rear opening makes it easy to replace the light source. The housing is dust and water resistant, with a protection rating of P65 and no internal cleaning. The MHN-LA source is standard, equipped with a series of triggers and terminals, mounted in an aluminum junction box on the bracket, the screen is used to prevent the bulk glass from falling, and the optional safety switch is used after the light source is disconnected. The current is cut off (requires additional current contactors to be supplied by other manufacturers), and the upper type (220/240VMHN-LA1000W and MHN-SA1800W) can be used for architectural lighting.

AVS, AVSS, TXL, GXL, UL2464,UL1015,UL1007 normally used for Car Alarm Wiring. JST, Dephi, Molex, and Chinese equipvalent part canbe assembly in the harness. Yacenter expands oversea markets, such as Europe, America,Janpan, etc. Owing to the rapid development, Yacenter has been awarded as [UL, CE, TS"certificate.

Any technical question, inquiry price, feel free to communicate with us.

Car Alarm Wiring

Car Alarm Wiring,Car Alarm Wire Harness,Automobile Car Alarm Wire Harness,Car Stereo Alarm Wiring Harness

Dongguan YAC Electric Co,. LTD. , https://www.yacenter-cn.com