Dual-core + Android 3.1 Sony 9.4-inch tablet will be sold
July 19, 2018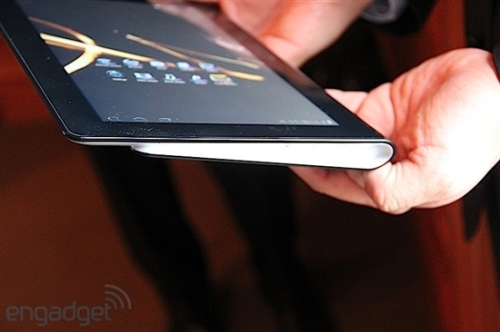 Previously there was news that the S1 tablet will begin booking in September this year. However, Sony said publicly today that users can purchase this tablet early next month, while the S1 will be listed with the new name Sony Tablet S.

Sony Tablet S uses a 9.4-inch touch screen, resolution of 1280 × 800 pixels, equipped with a 1GHz Tegra2 dual-core processor, with a 3 million pixel front camera and 5 million pixel rear camera, and supports WiFi b/g /n and Bluetooth 2.1, built-in 3G module to support AT&T's HSPA+ network.

At the same time, Sony also said that although the Tablet S tablet is currently running Android 3.1 system, but after the Ice Cream Sandwich system comes out, you can ensure that the S1 system upgrade to the latest version.

In addition, this Tablet S has an infrared transmitter built-in, can be used as a remote control, and comes with Sony Qriocity service. Earlier it was reported that the price of this tablet is 599 US dollars, or about 3900 yuan.